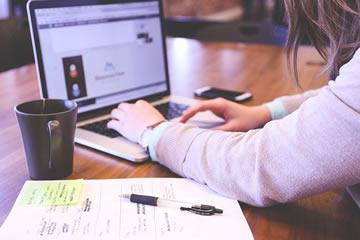 ➜ Return to Head Start Plus to Apprenticeships
The full version of Head Start to Apprenticeships is available in Blackboard for registered University of Cumbria students. The full version includes a comprehensive Digital Skills unit which provides access to resources, a digital skills self-assessment and Linkedin Learning courses. If you are registered with the University of Cumbria you are encouraged to completed that version of Head Start to Apprenticeships.
In the meantime, here are some suggested resources and tutorials to support your studies at university:
University of Cumbria
The University of Cumbria provides a wide range of Digital Skills resources to support your use of systems, software and tools that you will use during your time studying with us.
GCF Global
GCF Global offer easy-to-follow tutorials in many areas of both digital and practical subjects. The following are the ones we think will be most useful for getting started at university: